Welcome to the website for Biocultural Collections Group, formerly called the Collections of Ethno- and Economic Botany (CEEB). We are a collection of collection managers, curators, scientists, researchers, students, and enthusiasts who are passionate about collections. We have written this site to share our collective knowledge, build a network of like minded individuals, and elevate the awareness of collections. Our diverse group is located globally as seen via our 'Index Ethnobotanices' located in the Main Menu. We aim to meet in-person once a year at select academic conferences when we tour various collections in museums, herbaria and institutions, host a meet-and-greet and or workshop, and share updates, challenges and questions which surface in our work. If you are interested see below for upcoming gatherings, view our range of resources available here, or contact us with any questions.
For the first time since the pandemic, the Biocultural Collections Group is meeting in-person for our 17th annual gathering!
MEETING DETAILS:
Time:
12:00-1:00 PM, during lunch (11:30AM to 1:00PM), prior to afternoon fieldtrips commencing at 1:30PM
Meeting Location:
Dobbs Common Table, located in the Emory Student Center, Emory University, 605 Asbury Cir, Atlanta, GA 30322. We will have a sign designating the group.
Afternoon Fieldtrip:
We encourage conference attendees to join many of us for the
Paperworks Tour + Papermaking Workshop
, $45, which includes
the cost of transportation, entry and instructor fees. After the meeting we will l
ine up for buses at 1:15 PM; buses will depart at 1:30 PM sharp and return to Emory campus between 5:30-6 PM.
IMPORTANT:
Those not attending the conference
are welcome to join the BCC Group meeting 12-1PM, but are not able to join the conference lunch options or field trip. Conference attendees who purchased meals in advance during registration and have wrist bands are the only individuals who can partake in provided meal options.
About the Fieldtrip:
Join us for a visit to the Robert C. Williams Museum of Papermaking! The Paperworks tour covers the history of paper from the earliest examples of writing materials to the Chinese discovery of how to make paper, its spread across the world, to the paper mills of Europe. During the papermaking activity each participant gets to make one sheet of paper. In addition to the guided tour of the collection, participants will participate in a paper conservation workshop, where the most suitable/safest storage and housing products for different types of collections, based on their composition and intended use will be discussed. The workshop leader will provide recommendations for choosing appropriate papers, boxes, boards, adhesives, etc., as well as trusted vendors. Demonstration of box-making and preservation technique(s) that can be accomplished with basic tools.
About the Conservation Instructor:
Ann Frellsen is a book and paper conservator and specialist trained to assist libraries, museums, and historic sites whose collections need protection and/or have damage. Though retired (Head of Conservation, Emory Univ. Libraries), Ann remains very active, teaching about preservation of collections of many types, and all aspects of disaster planning, response and recovery for cultural heritage organizations. Ann also volunteers at the Robert C. Williams Museum of Papermaking, working in their rare book library and Dard Hunter archives to help preserve their diverse collections. She is a member of the Foundation for the American Institute of Conservation's National Heritage Responders team. Ann was recognized by the American Institute for Conservation of Historic and Artistic Works with their Conservation Advocacy Award for having advanced the field of conservation through significant training and support.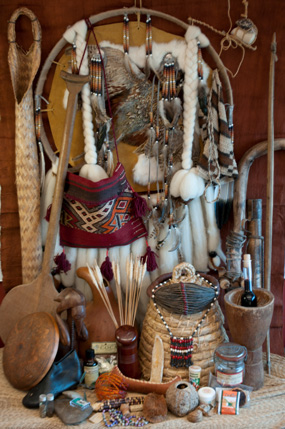 Curating Biocultural Collections: A Handbook
Edited by Jan Salick, Katie Konchar, and Mark Nesbitt
Published by Royal Botanic Garden, Kew Press, England, in association with Missouri Botanical Garden Press, St. Louis, USA.
A full text PDF is available on Kew's Research Repository here: https://kew.iro.bl.uk/concern/books/19d40fd7-edd4-4ea5-b178-9b42baf52859